THE RETURN OF THE INDUSTRIAL CHIC STYLE, OFTEN CALLED SHABBY NOUVEAU
Industrial Chic style : the need to soften the hardness of the ex-offices giving the touch of warmth typical of our homes. Minimalism, versatility and harmony are the characteristics of the style in 2018.
Often referred to as Shabby Nouveau, this new trend stems from the union of two styles of the 20th century: Industial and Shabby Chic. Characterized by the use of recycled materials such as wood and metals, this style tends to give a modern touch to the vintage appearance of Shabby. So we have wooden bedside tables finished in steel, iron chairs around acacia tables and beds with wrought iron headboards.
The spaces develop vertically: high ceilings broken by iron and parquet mezzanines. Large windows and large chandeliers. In fact, light is one of the fundamental elements of this new trend. We speak in particular of the natural light that comes from the outside and radiates all the environments. Often alternated also by internal lights coming from floor lamps, spotlights and large ceiling chandeliers.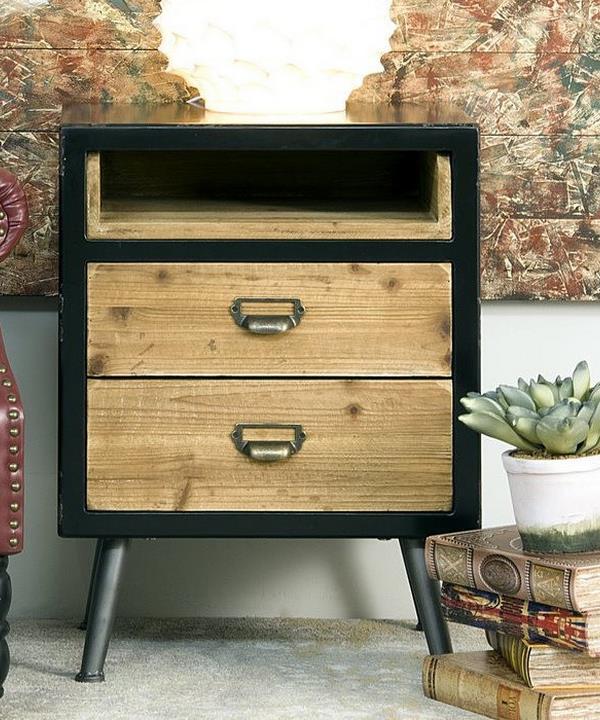 The Industrial Chic style prefers dark or neutral colors, such as grays or browns. Which has details of electric blue, mustard yellow or leaf green. To give a touch of character and harmony to the environment.
The design is sober, essential and clean lines. Floors are usually industrial resin or polish concrete. The walls are rough, often with exposed brick or painted with the typical colors of this style. The Industrial Chic is still an emerging style, growing and therefore constantly evolving. It is difficult to define well characteristics. The question that many interior designers ask themselves is whether it will be the trend of 2019.